Amazon has launched a 3D web game where players explore a virtual city, and help solve real technology problems through the cloud. This is an educational aid (but a sales tool) To teach people how to use its cloud services
This is the first time Amazon has entered the virtual world of Metaverse.
A new game conceived by Jeff Bezos aims to promote Amazon Web Services (AWS). Note that AWS is the most widely used cloud platform in the world. It's a service that most proponents of decentralization complain about, not least because of its strong (and worrisome) hold on the cloud hosting industry.
Many developers believe that services that claim to be decentralized are actually centralized. This is because they use AWS for storage. AWS can actually evict any company from its servers, something that has raised many questions about the meaning of decentralization.
On the one hand, Amazon's new game seems well on its way to achieving its goals.
How does this game work?
The game is called AWS Cloud Quest and how it works seems pretty simple. Users move around a virtual city, helping its residents solve cloud computing problems and earn points by solving simulations and puzzles. The obvious goal of the game is to improve awareness and therefore adoption of Amazon's cloud services, which the Seattle-based company has been focusing on for years.
Kevin Kelly, director of AWS's cloud professional education program, wrote in a post: "AWS Cloud Quest and AWS Educate are intentionally moving away from passive content. We want to make the abstract concepts of cloud computing a reality. This, thanks to interactive and practical activities that allow students to immediately translate theory into practice".
Users can earn points by completing simulation tests and solving Amazon Web Services puzzles. Like other video games, it allows them to unlock new content and character styles.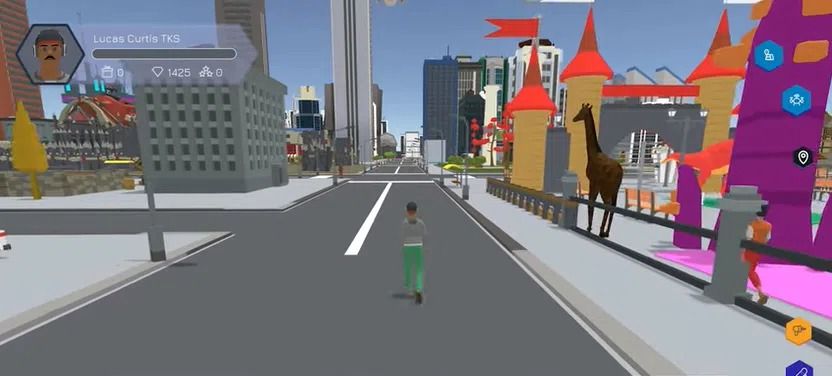 Amazon and crypto
For a long time, we have been hearing that Amazon might enter the world of cryptocurrency. Moreover, the company's management has never ruled out this possibility.
Amazon's entry into the metaverse could potentially pave the way for NFT or cryptocurrency projects. Will Amazon launch its own token soon? Only time will tell.
Disclaimer
All information on our website is published in good faith and for general information purposes only. Any action taken by the reader based on information found on our website is entirely at their own risk.