Crypto Payment System: As per Dmitry IvanovCoinsPaid's Chief Marketing Officer, despite fears of an impending recession, the financial services industry continues to evolve at a high pace.
This is partly due to the COVID pandemic, which has increased the demand for digital payments and more efficient means of exchange.
This strong demand has also accelerated the development and adoption of innovative financial technology solutions. Some of these solutions include: biometric verification, digital ID, IoT-enabled transactions (Internet of Things)E-wallet, and payment features are built into the instant messaging apps
But what is the role of cryptocurrency in this new payment system?
Wall Street eyes crypto
Up until a few years ago, it was perfectly normal for a financial expert to criticize crypto as being worthwhile. In fact, cryptocurrencies have often been linked to illicit transactions, Ponzi schemes and historical financial bubbles. But, as digital assets mature, people are beginning to realize their potential.
JPMorgan is an excellent example of this evolution. In 2017, JPM CEO Jamie Dimon called Bitcoin a scam. Today, his group has a subsidiary consisting of 200 employees and is exclusively dedicated to crypto (Onyx digital assets). Better yet, this subsidiary seeks to tokenize the stock and act as a gateway to decentralized finance (DeFi).
Of course, JPM isn't the only financial giant eyeing crypto. Bank of America, Goldman Sachs, BlackRock and many others have already adopted it or are in the process of creating their own crypto products.
Accept crypto payment system
Besides Wall Street, more businesses are accepting crypto payments. Recently, Deloitte published the results of a merchant adoption survey of crypto payments.
The study, which surveyed 2,000 senior business executives in the United States, found that 85% of respondents were very interested in accepting crypto payments. Additionally, nearly 75% of participants plan to adopt stablecoins or other crypto assets within the next 24 months.
Similarly, major companies such as Microsoft, Gucci, AT&T, Starbucks, KFC, and Burger King accept crypto payments for their products and services. And the list keeps growing day by day.
Digital payment giants are also using crypto to attract new customers and meet changing consumer needs.
In October 2021, PayPal launched a service allowing US users to buy, sell and hold cryptocurrencies. For their part, Visa and MasterCard are looking to integrate crypto payments directly into their systems. As a result, more merchants will start accepting digital assets, while consumers can easily pay in cryptocurrency.
Meanwhile, more and more consumers are using crypto credit cards. In the first quarter of 2022, Visa recorded $2.5 billion in crypto transaction revenue.
Accepted by millions of merchants around the world, crypto cards work just like regular payment cards The difference between the two is that holders use digital assets that are automatically converted to fiat currency during transactions.
An alternative to traditional payment methods
In addition to merchants, luxury brands, financial services firms and Wall Street giants, consumer adoption of crypto payments is also on the rise. In fact, according to Deloitte, 96% of surveyed companies expressed significant (64%) or moderate (32%) interest in using cryptocurrency for customer payments.
Unlike bank transfers and credit card payments, crypto payments require no intermediary to reach their recipients' wallets. That's why consumers see them as a good way to make easy, almost-instant daily payments
Also, those who fear the high volatility of cryptocurrencies have the option of using stablecoins in their transactions. For their part, companies that want to limit the impact of price fluctuations can use services that automatically convert crypto to fiat currency.
Crypto Payment Systems: Transition
As the crypto market has fallen sharply from its peak last November, adoption is in full swing. In fact, financial institutions, merchants and big brands are scrambling to meet growing consumer demand for crypto payments.
Of course, this change will benefit individuals as well. On the one hand, investors will be able to use their holdings to cover expenses without having to convert their digital assets into fiat currency. On the other hand, crypto will simplify everyday payments for consumers, making them faster and cheaper. Time to eliminate intermediaries and central authorities.
That said, I believe the industry needs more regulatory clarity and government support, which would help accelerate the transition to crypto payments.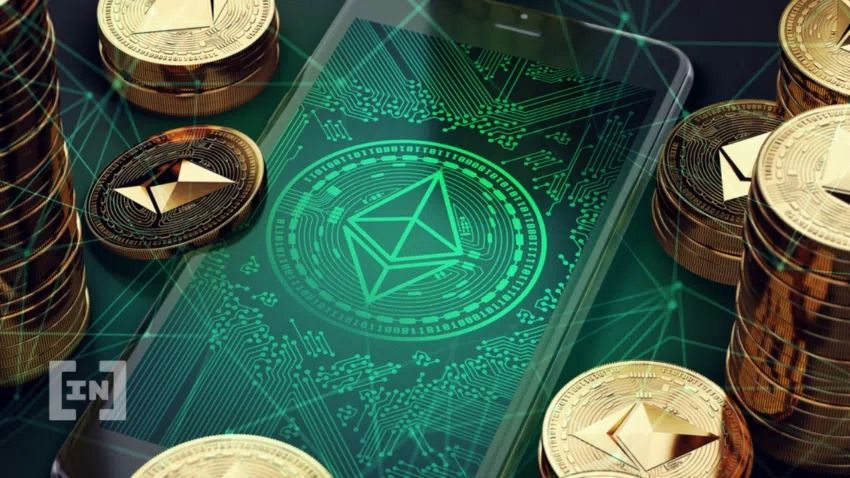 What about regulations?
Despite the positive trends we have discussed, many jurisdictions have yet to regulate digital assets. And, due to legal uncertainty, companies remain reluctant to accept crypto payments.
On the other hand, a crypto-friendly regulatory framework like the UAE can encourage growth and adoption. In fact, when the ruler of Dubai announced the adoption of crypto in February 2022, many blockchain companies opened offices in the metropolis. Since then, several major companies such as luxury real estate developer DAMAC, Day to Day Hypermarket and Emirates Airline have announced their intention to accept crypto payments.
That said, proposed legislation such as the US Responsible Financial Innovation Act (RFIA) or the European Crypto Asset Market Regulation Act (MiCA) could also encourage the adoption of cryptocurrency payments.
About the author

Dmitry Ivanov is the Marketing Director of CoinsPaid, a crypto payment platform that helps its users around the world take advantage of blockchain technology and crypto payments. In addition to his vast experience in business development and marketing, Dimitri is an expert in digital payments and crypto.
Disclaimer
All information on our website is published in good faith and for general information purposes only. Any action taken by the reader based on information found on our website is entirely at their own risk.