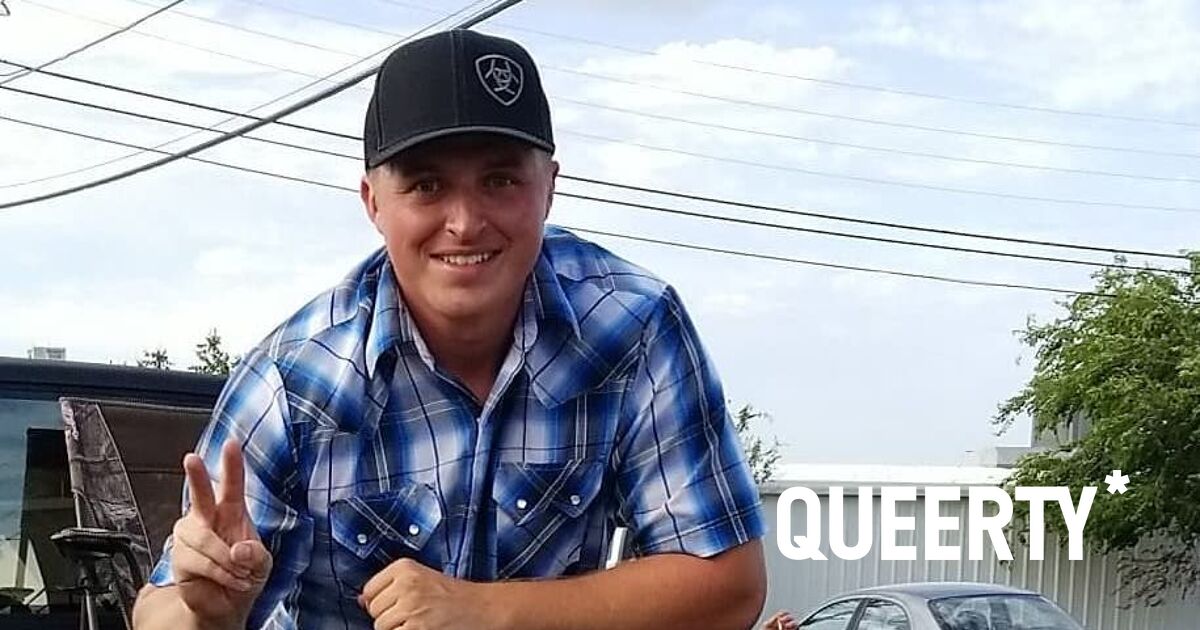 Three years after he lined the again door of a Chevy Silverado with a rainbow of duct tape, Cody Barlow's public displaying of the alliance continues to be spreading quick. Barlow's truck picture acquired almost 1,300 upvotes on the r/PoliticalMemes discussion board on Reddit this month, with customers praising the message Barlow added to the tailgate: "Not all country boys are big. Happy Pride Day."
The identical put up made its solution to the r/lgbt discussion board, the place one commenter remarked, "The guy driving this is definitely pretty cool."
One other person replied: "And if not, it will change everyone's general view of what's hot."
RELATED: A dude's straight pens an article a few co-worker whose transformation from homophobic into an ally
Barlow was 28 years outdated and residing in Tahlequah, Oklahoma, when he was tahliko day by day press He met him in June 2019. The Navy veteran was a neighborhood celeb on the time, together with his Fb put up for his truck receiving greater than 21,000 feedback and 81,000 shares in lower than every week. Barlow has additionally acquired hundreds of buddy requests on social networks, he advised day by day press.
"I am glad that people are still watching this post. Those who need to see it are the ones who are desperate," Barlow added. "It's not about how many people you reach; it's about getting to the right people."
Barlow advised the newspaper that he served alongside LGBTQ sailors within the Navy and heard tales from LGBTQ associates, and was pushed to motion after seeing hate teams gaining consideration within the press and on social media.
"I am a standard man right here in Oklahoma. I simply attempt to do what I can to assist wherever I can," he stated.
Barlow additionally revealed that he truly wished to attract rainbow stripes for the complete truck for the Tulsa Satisfaction parade, however he had household commitments this weekend. Nonetheless, he was excited to search out his new associates on-line at different Satisfaction occasions and "meet them face to face, shake hands, hug and be in the community."
"You don't have to agree or go to rallies," he stated. "Just stop calling people by their names and hitting them because of who they are."
RELATED: Homosexual Scholar Shocked His Straight BFF Needed It To Be The Official Spring Date
Barlow defined that his message was "specifically about that group of people who treat people like crap and rank them".
"There are a lot of great people," he stated, "but a few bad guys tend to obscure that."